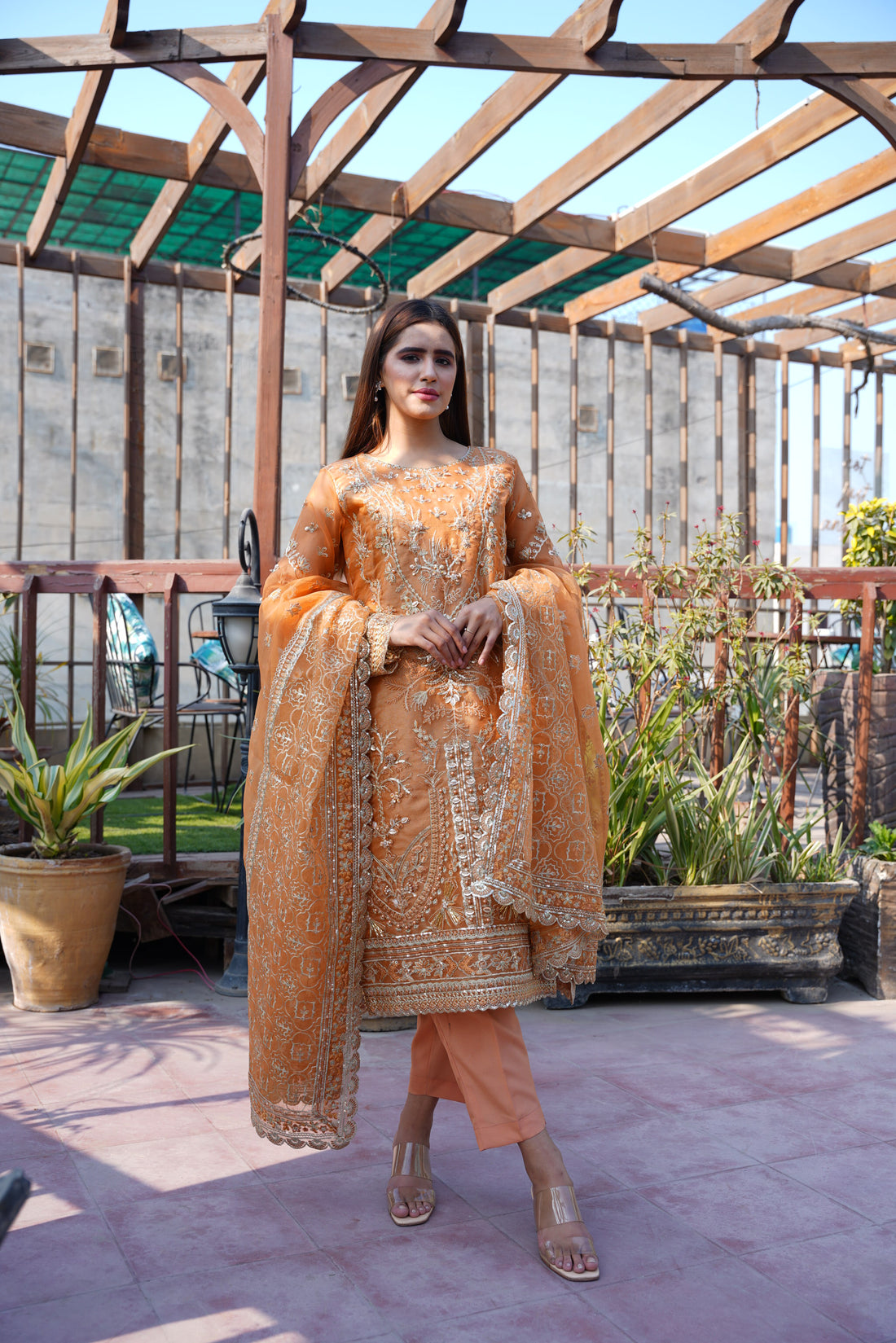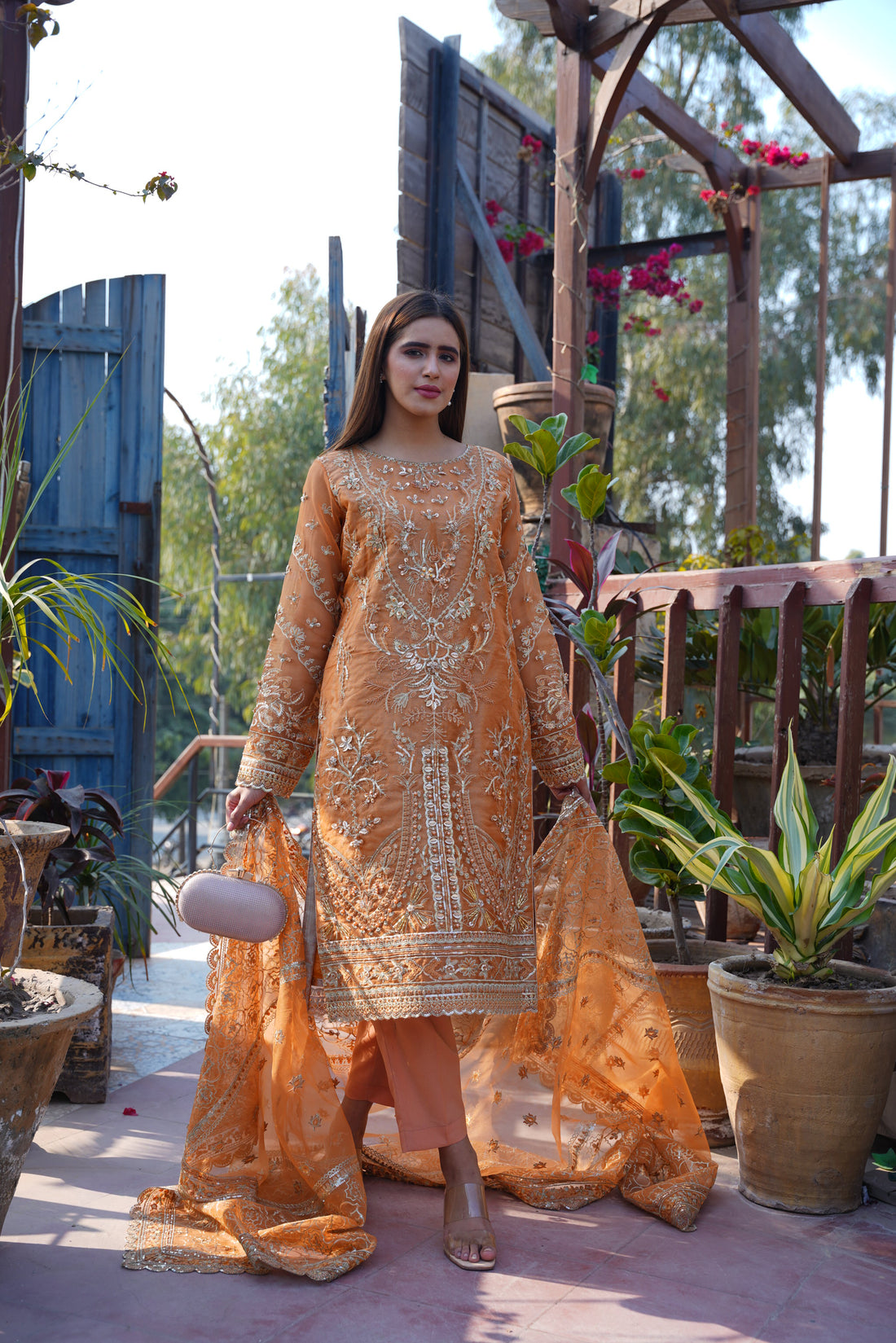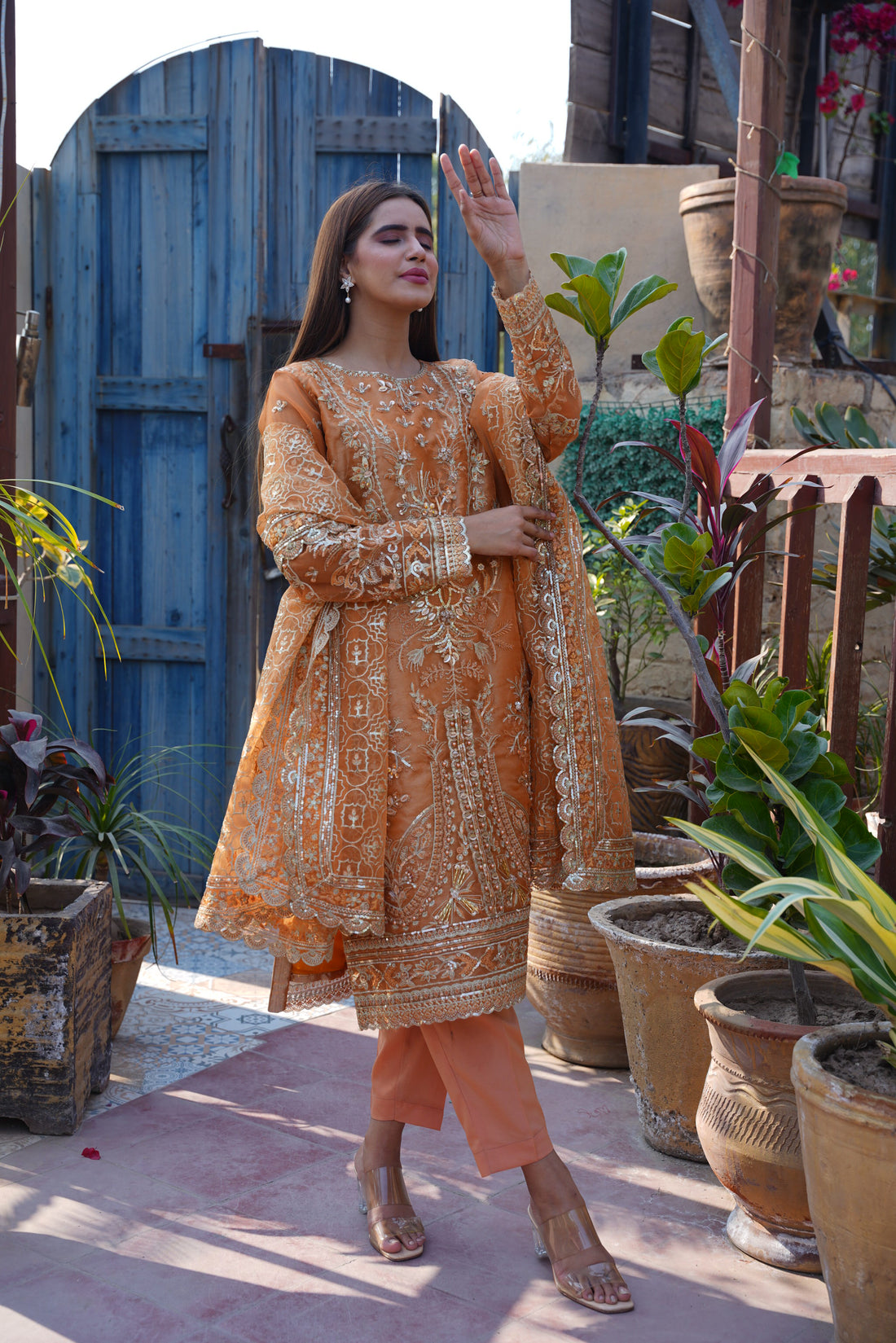 Traditional Boutique Winter Wear 3piece Suit
PRODUCT INFORMATION

Details:
A gleaming old orange shade, features a captivating embroided shirt paired with Tissue dupatta with embroided panels & grip trouser. Perfect eye catching outfit to style in this festive season.
Color – Old Orange

Net Shirt – 2.0 Mtr (Front & Back panels included)

Tissue dupatta - 2.50 Mtr panels included

Net sleeves - 0.75 Mtr 
Grip Trouser – 2.50 Mtr
Unstitched – 3 piece


RETURN & EXCHANGE
Exchange and return is possible within 5 days of purchase.
Only those articles will be exchanged/returned that either have wrong sizes and the shipment of the wrong items.

We have no policy for refund.

There will be no return & exchange on sale articles

Delivers within 4-5 Working Days